Impact Evaluation
We design and conduct impact evaluations that address diverse stakeholder and program needs.
We are adept at customizing random assignment procedures to adapt to the needs of local stakeholders and enhance buy-in, and we help our clients identify the most rigorous study design possible, given financial and programmatic considerations.
Our statisticians are experts in developing and implementing sample designs. Although finding an appropriate sample frame is often challenging in developing countries, our staff work closely with local data collectors and other stakeholders to identify strategies for developing appropriate sample frames that answer key study questions.
Talk to our experts about how we can design the right impact evaluation to measure your program's success.
CONNECT WITH AN EXPERT
We have worked with local stakeholders around the globe to evaluate programs in multiple sectors using a variety of methods, including:
Public random assignment of about 300 villages to a training intervention group or a control group using a phased-in approach to evaluate a farmer training program in Armenia
Random assignment of villages in Rwanda and Niger by pulling village names from a bag during public ceremonies with mayors and ministry of education representatives, to make government stakeholders more comfortable
Regression discontinuity methods to evaluate a conditional cash transfer program in Jamaica
Propensity score matching to identify relevant comparison groups to evaluate a habitat program in Mexico
EVIDENCE & INSIGHTS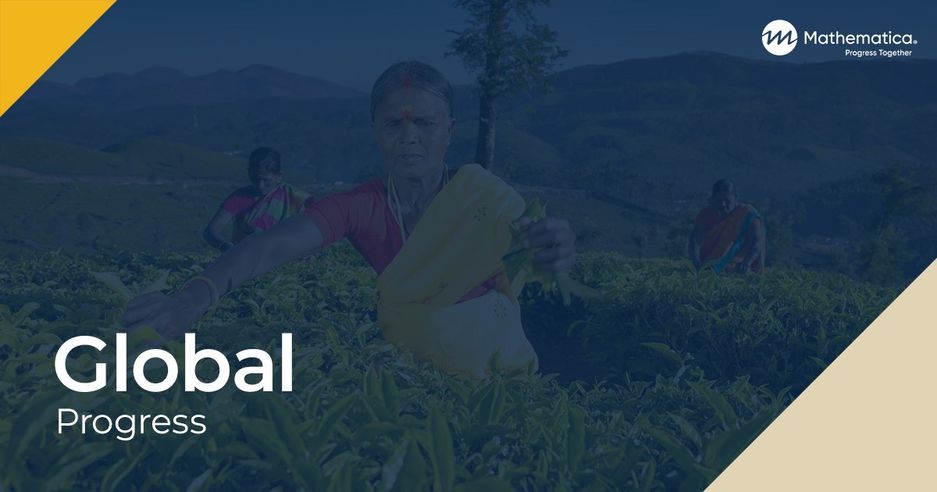 Publication
Niger NECS Impact Evaluation Report
This report documents the main findings from a rigorous evaluation of the NECS and IMAGINE projects in Niger.
Learn more
Related Solutions
Let's make progress together.
Partner with us at the intersection of data science, social science, and technology to progress from inquiry to insight to impact. Our evidence-informed solutions empower you to see clearly and act quickly.
CONTACT US
So we can help serve you better, please complete the form below. We will respond as soon as possible, usually within a few business days.