About Mathematica
Mathematica is the insight partner that illuminates the path to progress for changemakers.
We apply expertise at the intersection of data science, social science, and technology, translating big questions into deep insights that weather the toughest tests. Driven by our mission to improve public well-being, we collaborate closely with our clients to reimagine the way the world gathers and uses data, surfacing evidence that guides decisions in multiple focus areas.
Our more than 1,600 team members work across the country and around the globe, partnering with organizations to deliver solutions that improve programs, refine strategies, and deepen understanding across sectors, including the following:
Federal
State and local
Foundations
International aid organizations
Commercial health
Our Deep Commitment to Diversity, Equity, and Inclusion
We understand that quality insights begin with diverse perspectives, so we foster a deep commitment to diversity, equity, and inclusion within our work and among our staff, and we thrive because of it. Our work is at its best when we include different perspectives and draw on diverse networks.
Mathematica's experts come together from different backgrounds and have diverse lived experiences, enabling us to collaborate with other organizations to build equity into learning agendas, programs, and evaluations, with a focus on broad and accessible dissemination of findings.
Shaping Policymaking since 1968
For more than half a century, we've been known as the pioneers behind research and policy advancements that have transformed the world. We conducted the first social policy experiment in the United States, the New Jersey Negative Income Tax Experiment, to test ways of encouraging people with low income to work. Today, we continue to dive into urgent social challenges right alongside our partners, determining how action leads to outcomes that help people, institutions, and communities affect real change in real time.
Expanding our Reach to Increase Our Impact
We have offices in eight locations across the United States.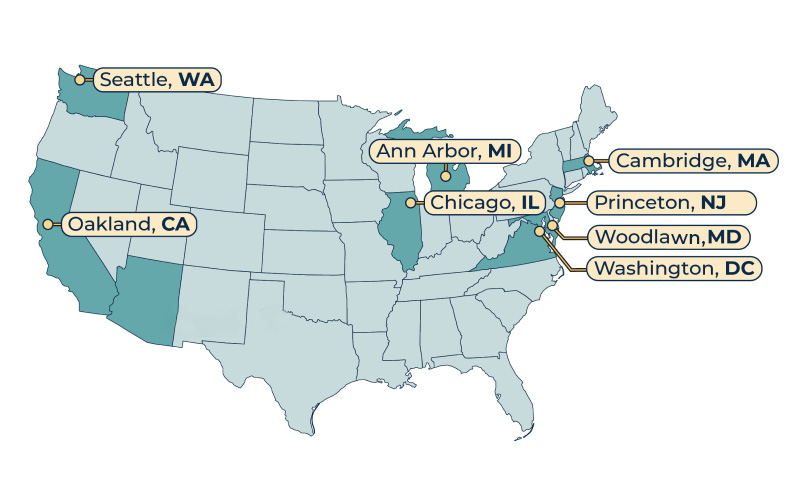 Our headquarters are in Princeton, New Jersey, and we also have offices in the following locations:
Cambridge, Massachusetts
Woodlawn, Maryland
In 2018, we acquired EDI Group, an international research and data collection organization, expanding our capabilities and our presence in the United Kingdom and Africa.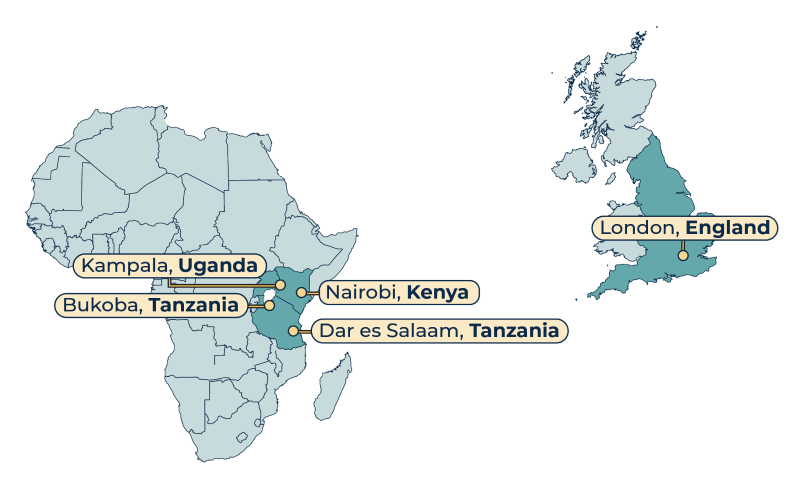 Mathematica. Progress Together.
Accessible Version with Audio Description (AD) for Non-Visual Viewers