Strategy Development
Develop customized, evidence-backed strategies that maximize resources and promote equitable outcomes.
Whether you're a foundation looking to develop and implement grant initiatives, or a government agency looking to adapt your program strategy, our experts are here to help. We take an evidence-informed and human-centered approach to strategic planning, and we help you build structures that enable continuous learning and improvement.
Capabilities
Landscape analysis: We gather evidence from environmental scanning to aid strategy development via stakeholder interviews, policy and/or process reviews, literature reviews, and systematic reviews.
Strategic planning: We develop logic models and theories of change that serve as the blueprint for a program initiative or intervention by mapping out desired outcomes, pathways, and measures to track progress.
Evidence gathering: We work with you to develop learning agendas, or a set of key questions to facilitate evidence gathering and continuous improvement, that will guide your organization's strategy.
Implementation support: We use implementation science to design supporting processes, tools, and trainings to help teams execute strategies and facilitate continuous learning and knowledge management.
Data-forward approach: We help you securely incorporate data collection, management, and analysis into your decision making and strategy development.
Continuous learning: As a learning partner, we help you design evidence-informed strategies and put structures in place that enable continuous learning and improvement.
EVIDENCE & INSIGHTS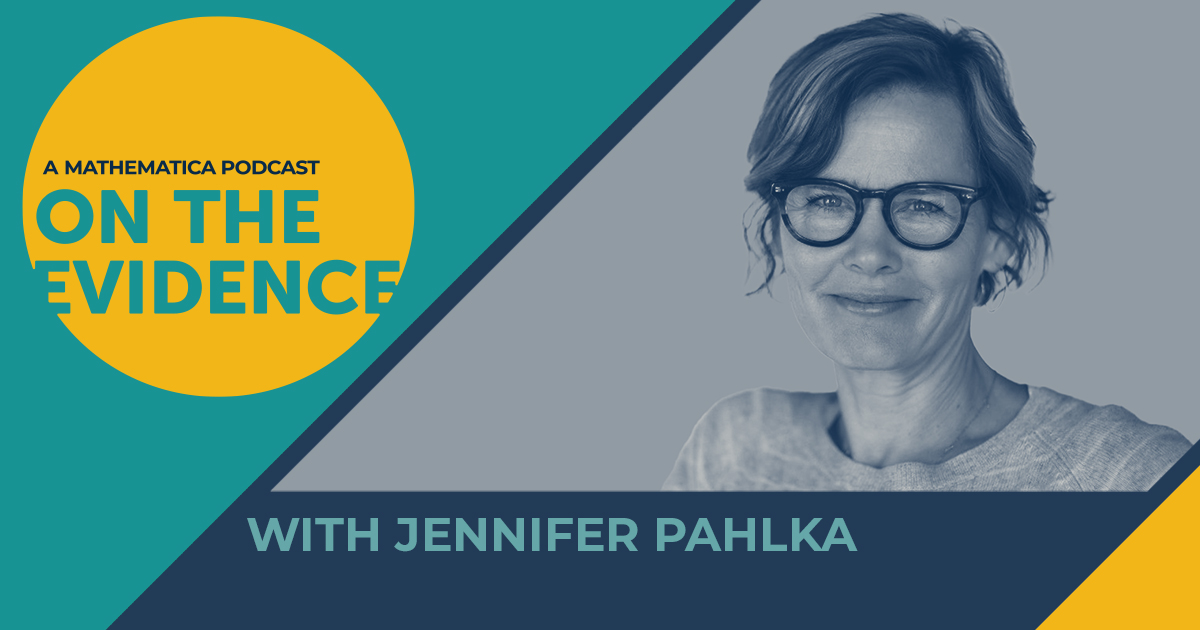 Podcast
Jennifer Pahlka on Government in the Digital Age
This episode of On the Evidence features Jennifer Pahlka, former U.S. deputy chief technology officer during the Obama administration. In her new book, Recoding America, Pahlka explores why policy implementation goes wrong and what we can do to improve delivery of government services.
Learn more
Related Staff
Related Solutions
Let's make progress together.
Partner with us at the intersection of data science, social science, and technology to progress from inquiry to insight to impact. Our evidence-informed solutions empower you to see clearly and act quickly.
CONTACT US
So we can help serve you better, please complete the form below. We will respond as soon as possible, usually within a few business days.