Health Topics
Mental Health and Substance Use
Data-driven insights to promote behavioral health
We partner with government, foundations, managed care organizations, and health systems to improve the prevention and treatment of mental health and substance use disorders. We are leading efforts to impact the opioid crisis, increase access to care, and integrate behavioral health services across the delivery system. Learn more about how Mathematica can support your efforts to improve behavioral health.
Evidence & Insights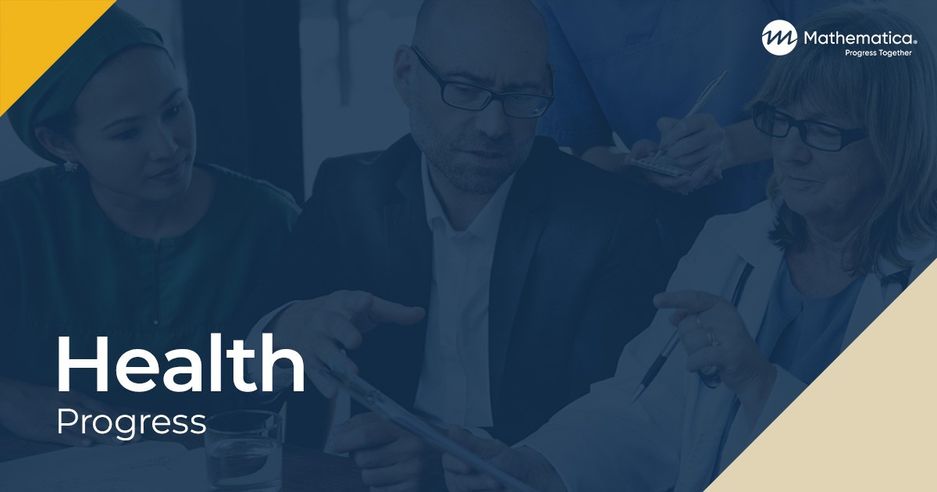 Publication
Medications for Alcohol Use Disorder and Retention in Care in Medicaid-Enrolled Youth, 2014–2019
Alcohol use disorder is a pediatric-onset condition requiring timely detection and treatment. This study found that more than 7 in 10 youth received timely treatment, but only 2 in 100 received recommended medications.
Learn more
Solutions for Mental Health and Substance Use
Let's make progress together.
Partner with us at the intersection of data science, social science, and technology to progress from inquiry to insight to impact. Our evidence-informed solutions empower you to see clearly and act quickly.
Partners In Progress
See Clearly. Act Quickly.
Our experts can help you make smart, sustainable decisions. From local to global challenges in health, human services, and international development, we're here to improve public well-being and make progress together.
Explore Partnership