Human Services Topics
Justice
We study programs and services to improve education and employment outcomes, strengthen family relationships, and provide health and financial supports for people involved with the justice system.
Our researchers evaluate initiatives for multiple populations, including youth offenders, adults in jails and prisons, and former offenders. Our work provides insight into the effectiveness of interventions at many points of contact with the juvenile and criminal justice systems, including violence prevention programs, bail programs, and juvenile justice reform efforts in cities and counties across the country.
Evidence & Insights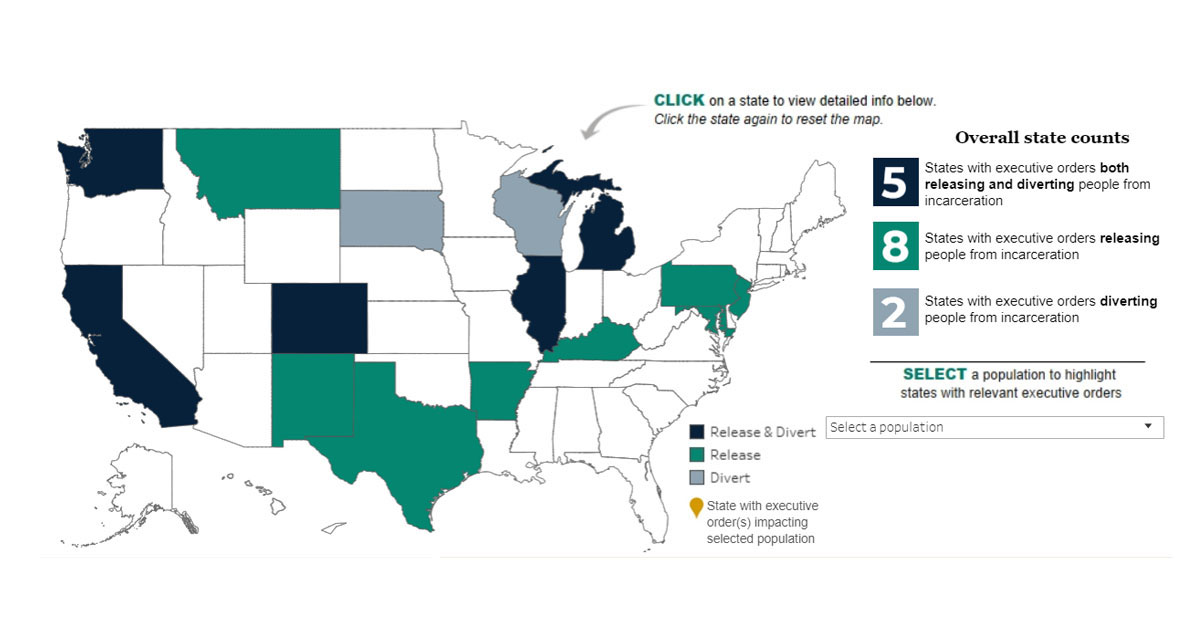 Data Visualization
How States Are Using Executive Orders to Reduce Incarceration During the COVID-19 Pandemic
This data visualization shows how states are using executive orders to limit incarceration during the COVID-19 pandemic.
Learn more
Solutions
Progress is best made together.
Partner with us at the intersection of data science, social science, and technology to progress from inquiry to insight to impact. Our evidence-informed solutions empower you to see clearly and act quickly.
Partners In Progress
Jillian Berk
Executive Director of Research and Evaluation, Human Services
View Bio Page
Kevin Conway
Director, Advisory Services
View Bio Page
Todd Honeycutt
Principal Researcher
View Bio Page
See Clearly. Act Quickly.
Our experts can help you make smart, sustainable decisions. From local to global challenges in health, human services, and international development, we're here to improve public well-being and make progress together.
Explore Partnership