Program Design and Improvement Services
Human-Centered Design
Partner with your stakeholders to solve the toughest problems
In this high-stakes moment, addressing the seemingly endless cascade of challenges can seem overwhelming. Using human-centered design (HCD) in tandem with Mathematica's expertise in advanced analytics, the healthcare system, and human services programs, we guide our clients to the heart of the problem, then iterate together towards effective, efficient solutions that meet the real needs of your stakeholders.
Our HCD model is three pronged:
Understand stakeholders needs. No one understands a problem better than the person experiencing it. By empathetically exploring stakeholders' experiences using open-ended, exploratory techniques, we elicit the unstated needs that your stakeholders didn't even know they had to define the problem. Only by first understanding the real problem can we begin to find solutions.
Ideate with stakeholders. A deep understanding of stakeholders and proper definition of the problem is the starting point for innovation. We create diverse teams and work directly with you and your partners to generate possible solutions.
Test, refine, and implement. How do you know if you got it right and make it better if you're not quite there? Try it out. With a bias to action, we remain nimble—working hand-in-hand with our clients and their stakeholders to craft the solutions that truly move the needle.
In a complex world, it has never been more important to be human-centered. Contact Ben Fischer to progress together with your stakeholders to address your biggest challenges.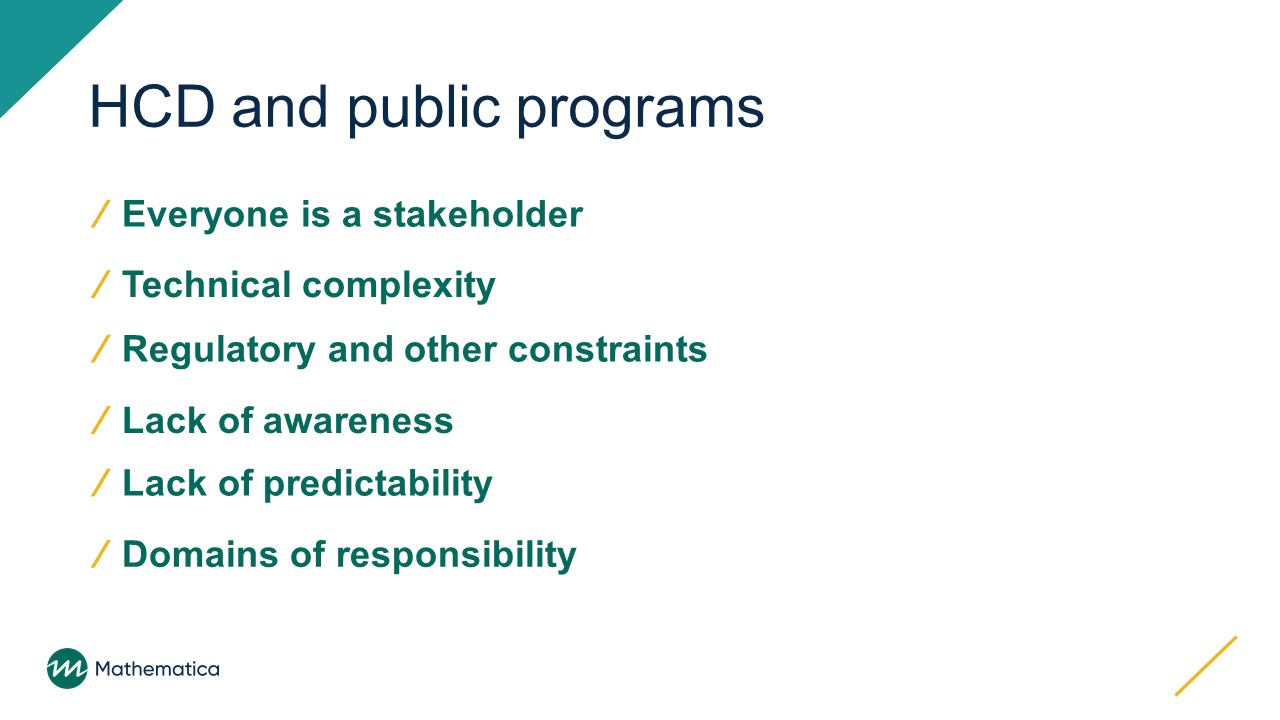 WEBINAR
Ask Mathematica Anything… About Human-Centered Design
In an interactive, conversational webinar, Mathematica's Ben Fischer discussed using human centered design to support public program improvement and stakeholder engagement.
View the Webinar
EVIDENCE & INSIGHTS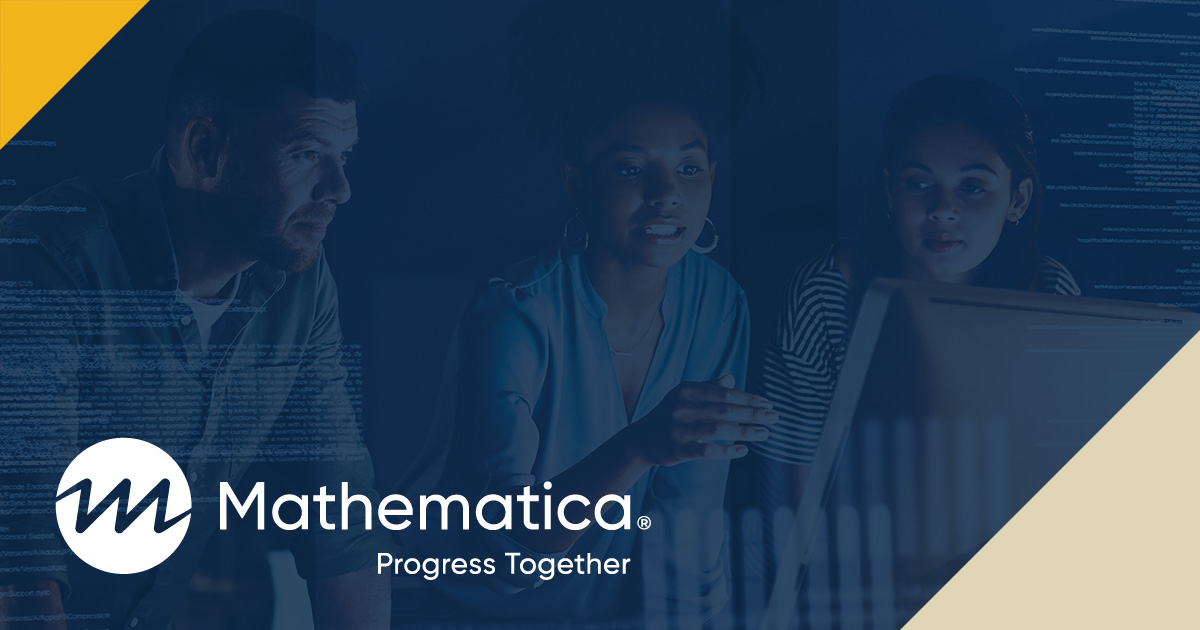 Project
Behavioral Health Measures Development and Inpatient and Outpatient Measure Maintenance
Mathematica helps CMS's CCSQ develop value-based measures for use in the IPFQR and maintain quality measures across five pay-for-reporting programs for hospitals, hospital departments, and surgery centers.
Learn more
Services & Products
Progress is best made together.
We believe in close partnership - whether you're a small non-profit or a federal government agency, we stick with you to help you see clearly and act quickly.
Partners In Progress