COVID-19 and Youth Unemployment by Gender
Associated Project
Prepared for:
Schultz Family Foundation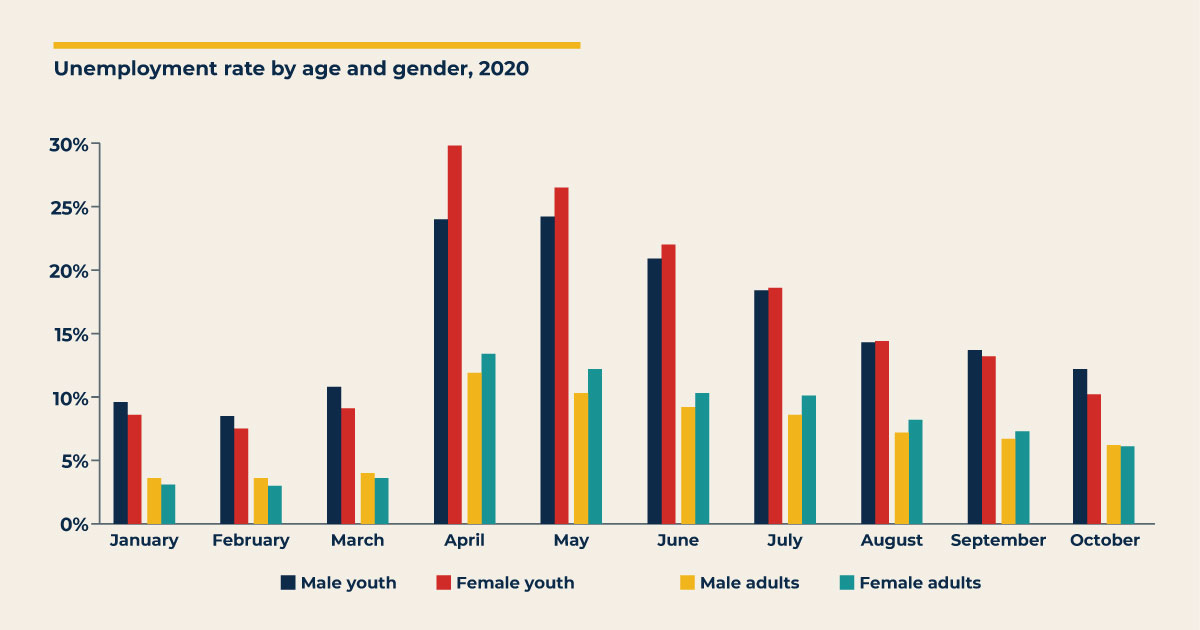 The COVID-19 pandemic caused nonessential businesses to close, which primarily impacted female-dominated industries such as hospitality, education, health care, and retail. As a consequence, unemployment increased particularly dramatically for female youth over the spring of 2020. Since the April 2020 spike, unemployment rates have been steadily declining. Gender differences in youth unemployment rates disappeared and then reversed as the schools reopened in September.
Follow the Evidence
Interested in the most current findings from Mathematica? Subscribe to our bi-weekly newsletter, Evidence & Insights, to stay up to date with the issues that matter to you.
Sign Me Up