Projects
Supporting Successful Prisoner Re-Entry
2005-2009
Prepared For
U.S. Department of Labor
To support successful prisoner re-entry into society, the U.S. Department of Labor's Employment and Training Administration awarded 30 grants for the Prisoner Reentry Initiative (PRI) in 2005 to faith-based and community-based organizations across the nation to provide employment services, mentoring, and housing assistance to former offenders returning to the community after release. The grantees were expected to enroll 400 returning offenders in a two-year period. All grantees were awarded additional funding for a third year of operations, and a subset were also awarded additional years of funding.
Mathematica evaluated the grantees' progress in the first two years of the demonstration, focusing on these six key research questions:
Who are the grantees and their partners?
What are the principal approaches to organizing, implementing, operating, and administering PRI?
What patterns of cooperation and linkages evolve between PRI projects and partners such as the One Stop system, the criminal justice system, local employers, and other stakeholders?
Who participates in PRI, and what services do they receive?
What are participants' short-term outcomes, including employment, degree attainment, housing, substance abuse, and recidivism?
What are the resource costs to communities of operating re-entry job training and employment preparation projects for ex-offenders?
The evaluation featured three main components: in-depth site visits to evaluate the process by which grantees planned, established, and operated their re-entry programs; data analysis of baseline information at enrollment, ongoing service use data, and short-term client outcomes; and a detailed cost analysis.
The takeaways from the evaluation include:
The Prisoner Re-Entry Initiative program matured substantially over time, laying the groundwork for continued re-entry efforts.
During the first two years of operation, sites made significant progress in developing program designs and adjusting their service mix to be more responsive to customer needs.
The sites built productive relationships with many community partners and businesses, and improved their data collection and data entry processes over time, although many had to rely on participant self-reports for outcomes tracking.
The 30 PRI grantees served over 13,000 individuals between November 2005 and May 2008.
Two-thirds of all participants were placed in unsubsidized employment during their participation in PRI.
Grantees reported that between 70 and 82 percent of participants had no criminal justice events during the first year after release.
The program cost the federal government about $2,495 per participant, which was lower than anticipated given a shorter average length of stay in the program than originally expected.
Nine selected sites that participated in in-depth cost analysis leveraged another $697 per participant through volunteer and in-kind resources.
Evidence & Insights From This Project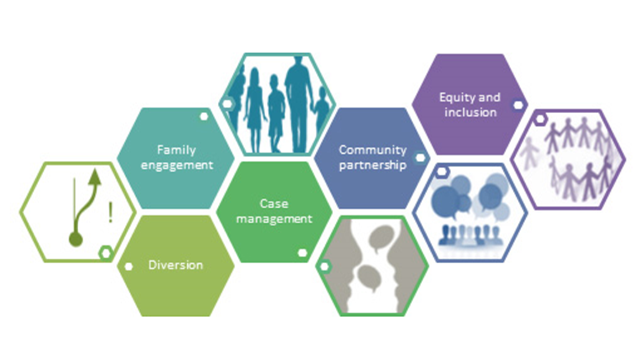 News
A Fresh Perspective Drives Positive Change in Juvenile and Criminal Justice Programs
Criminal and juvenile justice in the United States look vastly different than they did a decade ago. Years of declining crime rates, new bail and sentencing options, and evidence-based alternatives for juveniles and adults are just a few of the trends changing the face of the justice systems.
Learn More
Related Staff
Jeanne Bellotti
Senior Director, Business Development
View Bio Page
Nora Paxton
Director, Data Analytics
View Bio Page
See Clearly. Act Quickly.
Our experts can help you make smart, sustainable decisions. From local to global challenges in health, human services, and international development, we're here to improve public well-being and make progress together.
Explore Partnership