Education Topics
Literacy and Numeracy
Reading and math skills are critical foundations, yet little is known about the effectiveness of different approaches for teaching these skills. To better inform school administrators' curricula decisions, we have evaluated remedial reading programs, technology-based reading and math programs, reading comprehension curricula, and popular elementary math curricula.
Evidence & Insights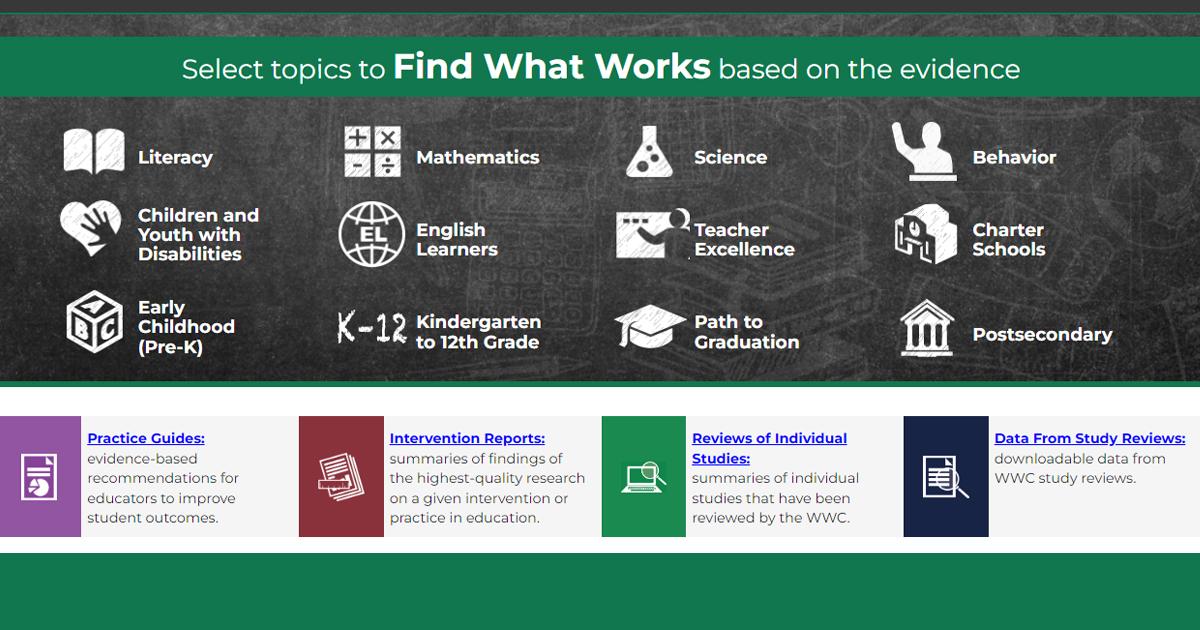 Project
What Works Clearinghouse Guides to Research that Assists Practitioners in Education (WWC-GRAPE)
The What Works Clearinghouse (WWC) collects, reviews, and reports on studies of education interventions. We develop publications and resources for the WWC across many topics in education, all designed to help practitioners find what works for their classrooms and schools and promote rigorous standards in education research.
Learn more
Solutions
Progress is best made together.
Partner with us at the intersection of data science, social science, and technology to progress from inquiry to insight to impact. Our evidence-informed solutions empower you to see clearly and act quickly.
Partners In Progress
Susan Zief
Principal Researcher
View Bio Page
Natalya Verbitsky-Savitz
Senior Researcher
View Bio Page
Melissa Thomas
Senior Survey Researcher
View Bio Page
See Clearly. Act Quickly.
Our experts can help you make smart, sustainable decisions. From local to global challenges in health, human services, and international development, we're here to improve public well-being and make progress together.
Explore Partnership