Data Management
Improve data quality and manage your data from a central location.
Ensuring your data is accurate, reliable, and accessible is the first step to making evidence-based decisions with data analytics. Our data experts objectively evaluate data in all forms, suggest improvements, and work with you to identify and solve your data quality and data organization issues. When you organize your data and improve its quality, you elevate its value for all stakeholders in your organization.
Ensure your data is accessible, organized, and ready for advanced analytics.
Tired of messy data taking up space in disconnected systems? Our data experts help organize and centralize your data so you can use it to make decisions and uncover insights.
CONNECT WITH A DATA EXPERT
Our analysts, data engineers, and solution architects work with you to achieve the following objectives:
Identify all data owners, stewards, and stakeholders who collect and use data.
Develop a data ingestion framework that meets your technical needs.
Put processes in place for flagging and addressing data that does not meet organizational standards.
Establish a governance framework and processes to ensure compliance, transparency, and security.
Integrate data from multiple sources and create data warehouses to facilitate reporting and advanced analytics.
Enable broader use of siloed data.
Enhance the quality and improve the speed of database queries.
Quality Assurance Reviews and Certification
We conduct data quality assurance reviews and provide data profiling services to ensure you have accurate and complete data that supports decision making. We also independently verify and validate system requirements and data.
We evaluate and certify that systems, data, deliverables, and other products developed by a third party meet requirements. Our quality standards and thorough quality assurance reviews ensure effective certification plans and processes so you can have confidence in the results.
EVIDENCE & INSIGHTS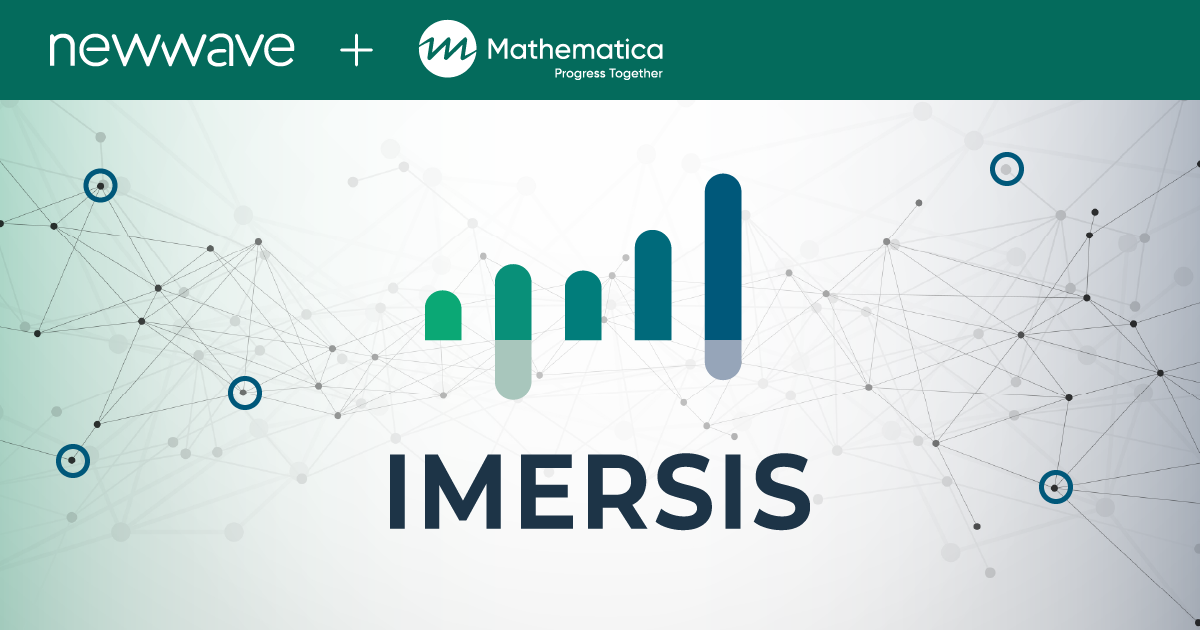 News
NewWave and Mathematica Join Forces to Transform Medicaid Data Quality
NewWave and Mathematica launched Imersis, a one-of-a-kind, cloud-based tool for advanced analytics and improved quality of Transformed Medicaid Statistical Information System (T-MSIS) data.
Learn more
Related Staff
John Schmitt
Senior Director, Business Development
View Bio Page
Tamara Baptiste
Director, Operations Management
View Bio Page
Christopher Tallman
Senior Director of Operations and Project Management, Human Services
View Bio Page
Related Solutions
Let's make progress together.
Partner with us at the intersection of data science, social science, and technology to progress from inquiry to insight to impact. Our evidence-informed solutions empower you to see clearly and act quickly.
CONTACT US
So we can help serve you better, please complete the form below. We will respond as soon as possible, usually within a few business days.