Unemployment Among Younger and Older Youth During the COVID-19 Pandemic
Associated Project
Prepared for:
Schultz Family Foundation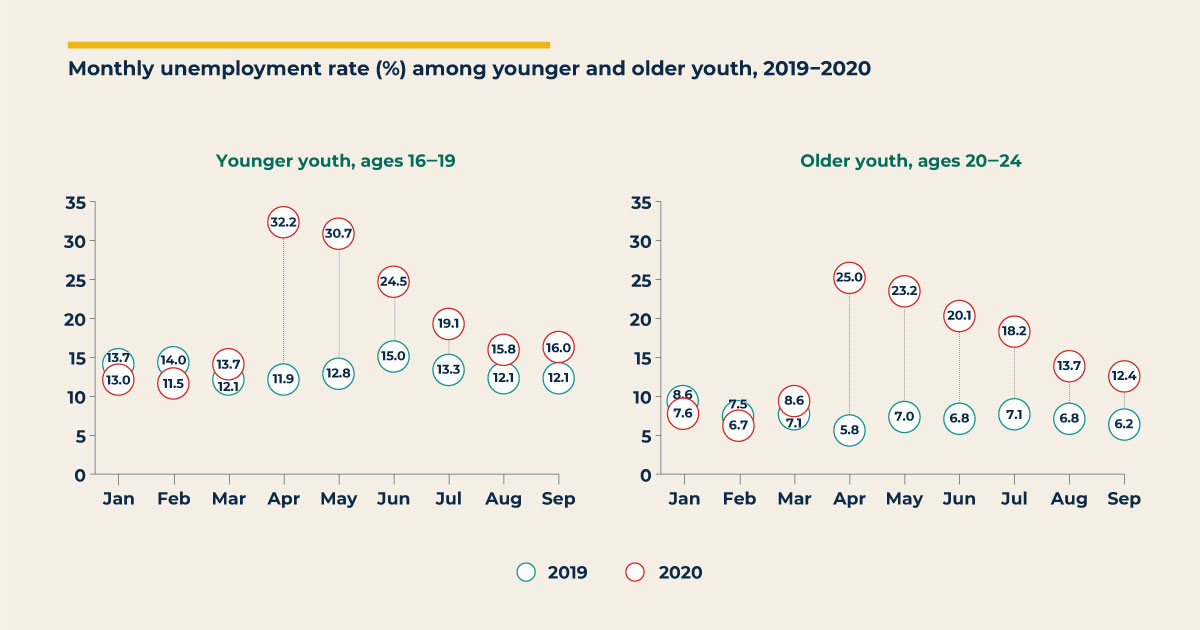 After a spark increase in unemployment following the COVID-19 pandemic, youth unemployment over the summer declined relative to the start of the pandemic. However, compared to this time last year around the beginning of school year, unemployment remains higher among older youth (ages 20 to 24) than younger youth (ages 16 to 19). The discrepancy in recovery patterns in unemployment may in part be due to a decline in undergraduate enrollment among college-aged youth (ages 20 to 24) compared to last year, whereas younger youth (ages 16 to 19) are more likely to have returned to school.
Follow the Evidence
Interested in the most current findings from Mathematica? Subscribe to our bi-weekly newsletter, Evidence & Insights, to stay up to date with the issues that matter to you.
Sign Me Up