Quarterly Youth Unemployment Rates in Large Metro Areas, 2020–2021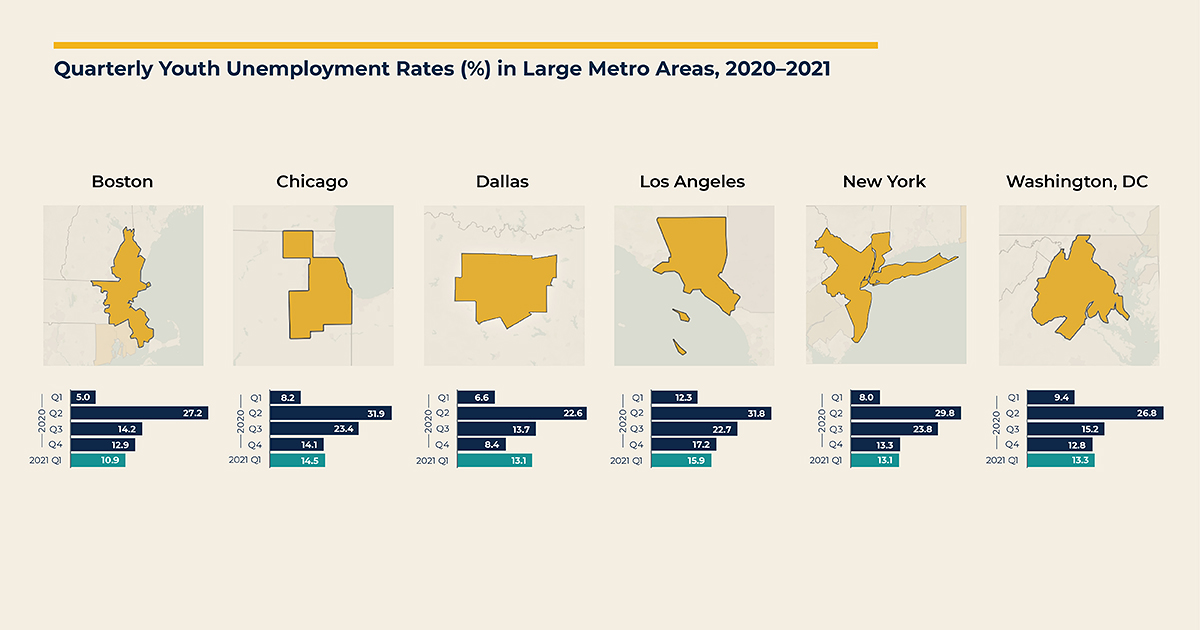 Quarterly youth unemployment data from six large metro areas—Boston, Chicago, Dallas, Los Angeles, New York, and Washington, DC—show that youth unemployment increased rapidly in the second quarter of 2020. After a period of partial recovery, in 2021 youth unemployment rates were lower than they were in the beginning of the pandemic, however youth unemployment rates were still significantly higher than those in the same quarter in 2020.
Follow the Evidence
Interested in the most current findings from Mathematica? Subscribe to our bi-weekly newsletter, Evidence & Insights, to stay up to date with the issues that matter to you.
Sign Me Up