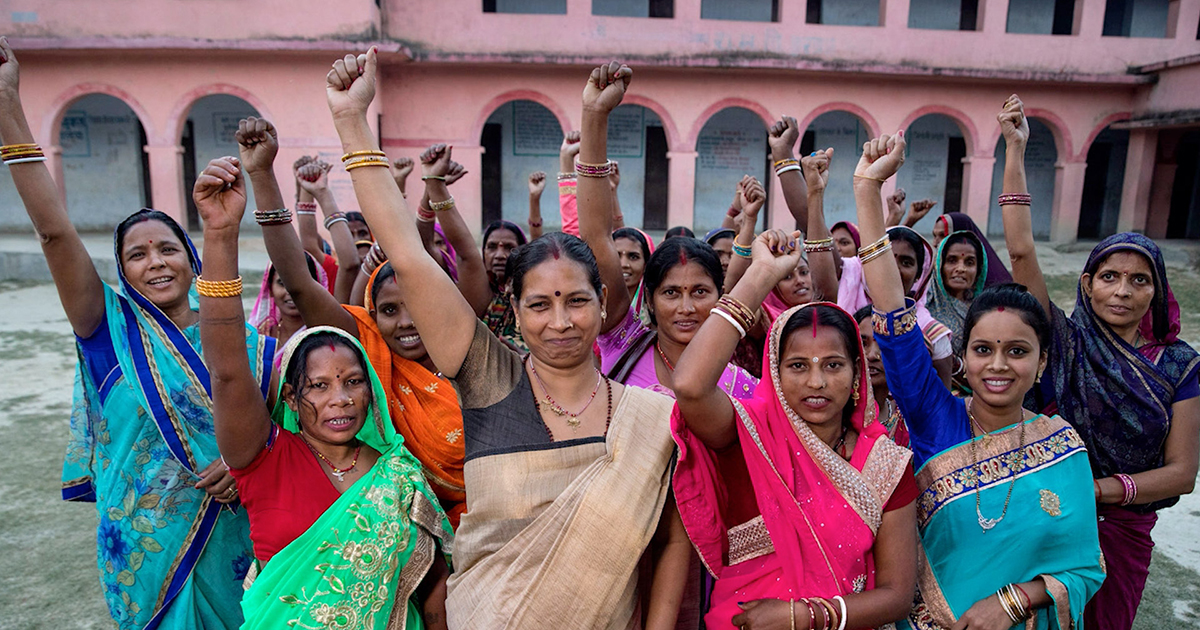 Mathematica today released findings from its cumulative review of the John D. and Catherine T. MacArthur Foundation's Maternal Health Quality of Care (MHQoC) strategy in India. The new report marks the Foundation's exit from the population and reproductive health field.
Since 1994, MacArthur has supported evidence-based programs that promote reproductive health and rights. Through its MHQoC strategy, the Foundation worked in India for more than two decades to improve the trajectory of health for women, children, and their families. The MHQoC strategy had the specific goal of accelerating the Indian health care system's transition from an emphasis on increasing access to maternal health services to providing high quality maternal health services on a national scale.
To achieve this goal, the MHQoC strategy fostered a robust agenda with the following objectives:
Increase knowledge and skills of health care providers in critical aspects of maternal health care, strengthen facility-based quality assurance, and improve adherence to existing quality protocols and guidelines
Inform women and families about quality care and their maternal health rights, develop and test community accountability mechanisms, and leverage legal strategies
Generate and disseminate evidence, promote civil society advocacy, and position MHQoC within the broader health landscape
As the learning and evaluation partner for the MHQoC strategy in India, Mathematica worked closely with the Foundation and in-country grantee organizations to provide clarity about outcomes that the strategy achieved across the country, its contributions to MHQoC improvements, and promising innovations and best practices. The report offers insights on progress made to improve maternal health in India through health care training, community engagement, evidence building, and grassroots advocacy, finding that:
Grants under the strategy developed 20 curricula for training providers in delivering quality maternal health care. The numbers trained over time steadily increased, with more than 40,000 providers trained across the country over the four-year MHQoC strategy.
The strategy established eight training centers, supported 422 facilities to become accredited, and established quality assurance procedures at 538 facilities over three and a half years.
More than 20,000 women and community members have engaged in efforts to build community accountability for quality maternal health services as a result of MHQoC strategy funding.
Strategy activities have demonstrated localized success of MHQoC improvement efforts in facilities and among providers, such as nurse-mentorship programs and public-private partnership to operating high quality health centers, but more information is needed on what works at scale to put guidelines into practice and institutionalize quality improvement.
Stakeholders noted ongoing barriers including lack of health system financing to ensure equitable access to quality care, information systems to support the coordination of care across settings, and functional referral systems.
"The MacArthur Foundation is proud to have supported the critically important and visionary work of so many maternal and reproductive health champions and organizations in India over the last 25 years, said Erin Sines, Co-Director of On Nigeria and Director of Population and Reproduction Health at MacArthur. "While our program is coming to a close, their experience, dedication, and achievements live on in India today. Those who remain in the field will continue to contribute to a future where women and girls in India have all of the information, services, resources, and rights they need to plan their families and enjoy healthy and safe pregnancies and deliveries."
"These insights demonstrate that improving the quality of maternal health care requires a coordinated effort across multiple dimensions of quality—clinical, experiential, and contextual," said Senior Researcher So O'Neil. "The insights gleaned from this work can provide the field with clarity and direction on how to build on the MacArthur Foundation's progress in improving population and reproductive health."
To read the final report, interim reports, and issue briefs related to Mathematica's evaluation of the MacArthur Foundation's MHQoC strategy, visit here. You can also learn more about the MacArthur's Foundation grantmaking legacy in population and reproductive health in this new video.