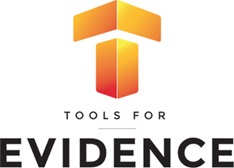 Decision makers implementing program changes have to know which approaches are most successful. Mathematica provides a suite of tools to support data-driven decision making, including software; demos, dashboards, and visualizations; and analytic tools that help reveal interventions that work.
Software tools
Our modular case management and participant tracking system,

RAPTER™,

or Random Assignment, Participant Tracking, Enrollment and Reporting, is a flexible, secure, and user-friendly solution to run programs and drive outcomes.

The Ed Tech

RCE Coach

includes features an online toolkit that contains everything needed to plan and execute a rapid-cycle evaluation of educational technology or other initiatives to help make better, more informed decisions and improve students' outcomes.

The free

RCT-YES™

software makes it easy for public program leaders and decision makers to use research evidence to evaluate their programs and conduct and report on impact studies.
Demos, dashboards, and visualizations
Our

video demos

break down new research methods that are rigorous and cost-effective ways to generate evidence

.

Dashboards and visualizations

simplify complex data and concepts to reveal actionable information in a simple visual format. Patterns, trends, and relationships that might go undetected in text are visible at a glance.
Analytic tools
Monitoring, evaluation, and learning

frameworks help grant makers evaluate and improve programs deployed by multiple grantees pursuing similar objectives through different means or contexts.

Learn, Innovate, and Improve, or LI2, is a technical assistance process built on collaboration between researchers and practitioners to achieve outcomes with fewer resources.

Behavioral science and human-centered design

principles use an interdisciplinary approach to program development and improvement, focusing on how human behavior affects decision making.
Read more about our suite of tools to support effective, data-driven decision making.