The Centers for Medicare & Medicaid Services (CMS) has awarded a contract to Mathematica Policy Research to assist with implementation of the Alternative Payment Model (APM) pathway in the Medicare Access and CHIP Reauthorization Act (MACRA). Mathematica is helping CMS identify clinicians who meet participation thresholds in a portfolio of Advanced Alternative Payment Models (APMs) and calculating incentive payments to qualifying participants. Mathematica is also providing technical assistance to CMS in developing, monitoring, and implementing new APM initiatives and helping to ensure that APMs meet key objectives of improving quality of care and reducing spending.
Accelerating Health Care System Transformation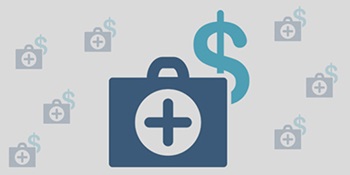 As part of the broad push for quality and value in health care reimbursement, President Obama signed MACRA into law in April 2015, permanently repealing the Sustainable Growth Rate (SGR) formula for determining Medicare payment updates. In its place, MACRA created two payment pathways for clinicians serving Medicare beneficiaries:
1. Value-based payments through the Merit-based Incentive Payment System–or MIPS, which links fee-for-service Medicare reimbursements to quality and value
2. The APM pathway, which provides incentives for clinicians to participate in the most advanced alternative payment models, such as patient-centered medical homes
A key goal of Mathematica's project is supporting transformation of the health care system by delivering higher quality care at lower cost. Mathematica is developing a methodology and implementing an approach to determine whether APM participants are eligible to receive an incentive payment, then using data analytics to monitor steps in the incentive calculation process to help CMS better understand how APMs impact provider behavior. In addition, Mathematica is helping to monitor for potential fraud, waste, or abuse.
Health Care Data on a New Level
Overall, APMs are a way to tie health care payments more directly to quality and value. This project may contribute to changes in the way health care providers view their work, incentivizing care value over volume. Mathematica is developing software to accommodate changes in payment approaches to help determine eligible clinicians' incentive payments.
Learn more about our work in health policy research and evaluation.