Justice Topics
Juvenile Justice
The consequences of a juvenile arrest record can be steep and can limit a young person's employment and educational opportunities.
Because youth with juvenile records face particular challenges completing education and job training and finding employment, we are examining efforts focused on improving these outcomes. Comprehensive and coordinated efforts at the federal, state, and local levels aim to reduce youth crime and violence through prevention and early intervention as well as programming that strengthens the nation's juvenile justice system. We are studying these programs as well as those that provide outreach to juveniles and their families.
Evidence & Insights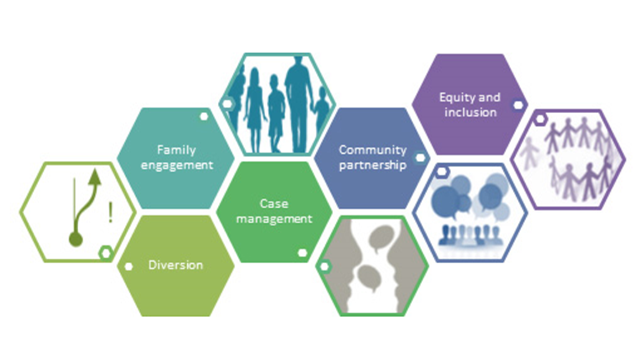 News
A Fresh Perspective Drives Positive Change in Juvenile and Criminal Justice Programs
Criminal and juvenile justice in the United States look vastly different than they did a decade ago. Years of declining crime rates, new bail and sentencing options, and evidence-based alternatives for juveniles and adults are just a few of the trends changing the face of the justice systems.
Learn more
Services & Products
Progress is best made together.
We believe in close partnership - whether you're a small non-profit or a federal government agency, we stick with you to help you see clearly and act quickly.
Jillian Stein
Researcher
View Bio Page
Allon Kalisher
Senior Child Welfare Lead
View Bio Page
Lauren Amos
Senior Researcher
View Bio Page
See Clearly. Act Quickly.
We can help you shine a spotlight through the dark. Get in touch to learn more about how Mathematica could help advance your mission.
Explore Partnership