Justice Topics
Employment
Stable employment is a key factor in preventing recidivism. We are evaluating programs that seek to improve employment outcomes, including those that provide people in correctional facilities with jail-based employment supports, job training, and connections to public workforce systems. We are also examining programs that offer former offenders assistance with employment, mentoring, and housing.
Evidence & Insights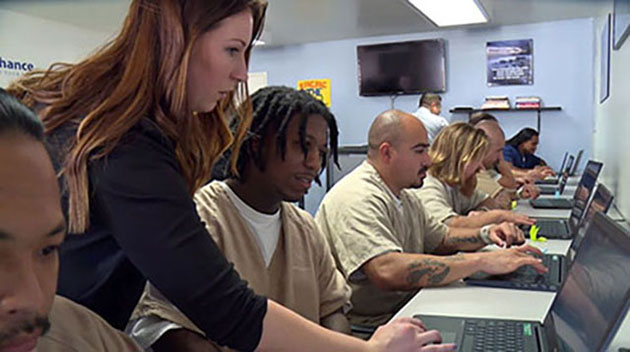 News
Study Offers Insight Into the Potential of Jail-Based American Job Centers
Since June 2015, the U.S. Department of Labor (DOL) has awarded $10 million in grants to 20 local agencies to test various methods of creating jail-based American Job Centers (AJCs). These jail-based AJCs aim to provide incarcerated people with crucial employment services to help them successfully reenter their communities upon release.
Learn more
Services & Products
Progress is best made together.
We believe in close partnership - whether you're a small non-profit or a federal government agency, we stick with you to help you see clearly and act quickly.
Partners In Progress
Shawn Marsh
Principal Survey Researcher
View Bio Page
See Clearly. Act Quickly.
We can help you shine a spotlight through the dark. Get in touch to learn more about how Mathematica could help advance your mission.
Explore Partnership