Employment Topics
Youth Employment
Ensuring that our nation's young people, particularly those at risk, complete high school and make the transition to productive careers is an important policy concern.
We produced evidence on the effectiveness of alternative programs such as Job Corps, which saturates youth with education, training, and other services in a residential setting, and the Quantum Opportunity Program, an intensive intervention targeted toward youth with low grades in schools with high dropout rates. Other studies have examined ways to improve services for youth involved with the criminal justice system and efforts to link at-risk students with educational, mentoring, career, cultural, and financial supports, as well as postsecondary training. We are currently evaluating the summer youth employment programs funded by the American Recovery and Reinvestment Act of 2009.
Evidence & Insights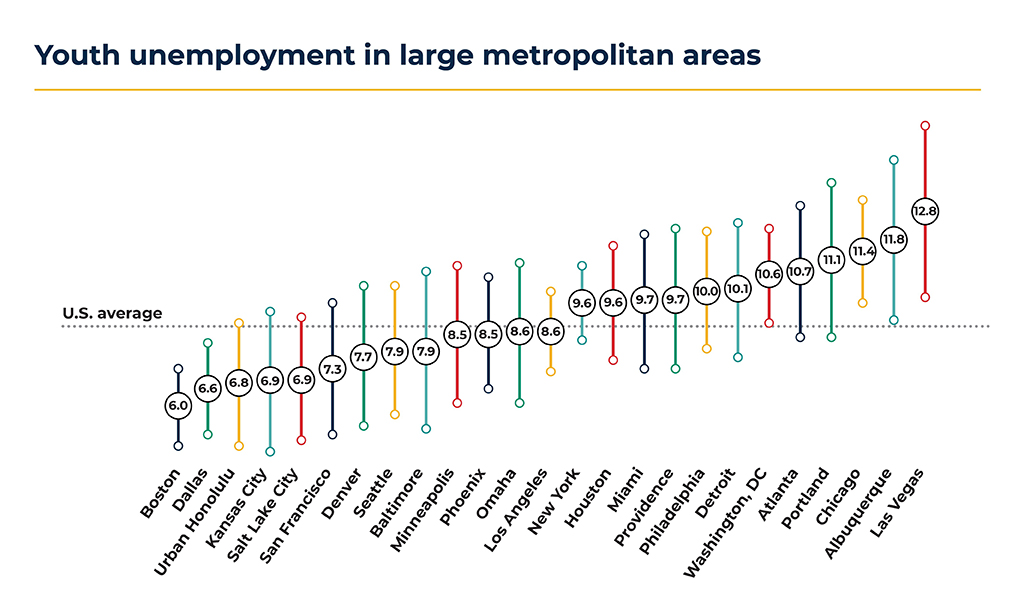 Blog Post
Helping Connect Youth to Jobs, Apprenticeships, and Internships with More Timely and Detailed Data
Each day, millions of people between the ages of 16 and 24 don't attend school or head to work. Instead, these young people—often called opportunity youth—face greater risk of social exclusion, poverty, and falling behind without the skills to improve their lives.
Learn more
Solutions
Progress is best made together.
Partner with us at the intersection of data science, social science, and technology to progress from inquiry to insight to impact. Our evidence-informed solutions empower you to see clearly and act quickly.
Partners In Progress
Peter Schochet
Senior Fellow
View Bio Page
Karen CyBulski
Principal Survey Researcher
View Bio Page
Jillian Berk
Executive Director of Research and Evaluation, Human Services
View Bio Page
See Clearly. Act Quickly.
Our experts can help you make smart, sustainable decisions. From local to global challenges in health, human services, and international development, we're here to improve public well-being and make progress together.
Explore Partnership