STEM Education Topics
STEM Higher Education
STEM initiatives in higher education—at the undergraduate, graduate, and postgraduate levels—are ultimately designed to build the STEM workforce and expand the frontiers of knowledge. These efforts frequently encourage research among students and faculty and emphasize diversity in education programs, improvements in student recruitment and retention, and improved teaching.
Evidence & Insights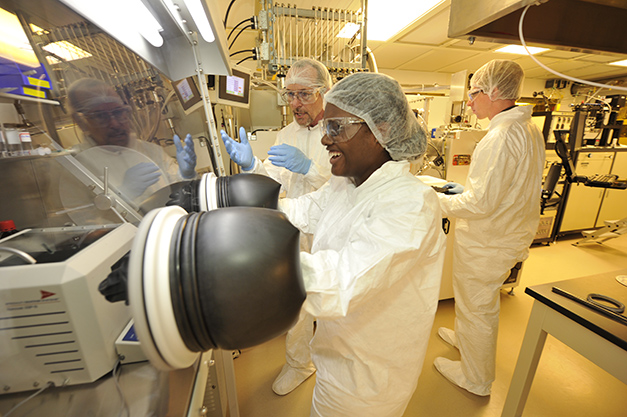 Project
Research Experiences for Undergraduates: Developing an Evaluation Framework and Pilot-Testing a Longitudinal Tracking System
Mathematica is designing an evaluation framework and pilot data system that would enhance the National Science Foundation's ability to monitor the Research Experiences for Undergraduates program and to conduct evaluations with increasing level of rigor in the future.
Learn more
Services & Products
Progress is best made together.
We believe in close partnership - whether you're a small non-profit or a federal government agency, we stick with you to help you see clearly and act quickly.
See Clearly. Act Quickly.
We can help you shine a spotlight through the dark. Get in touch to learn more about how Mathematica could help advance your mission.
Explore Partnership