STEM Education Topics
STEM Higher Education
STEM initiatives in higher education—at the undergraduate, graduate, and postgraduate levels—are ultimately designed to build the STEM workforce and expand the frontiers of knowledge. These efforts frequently encourage research among students and faculty and emphasize diversity in education programs, improvements in student recruitment and retention, and improved teaching.
Evidence & Insights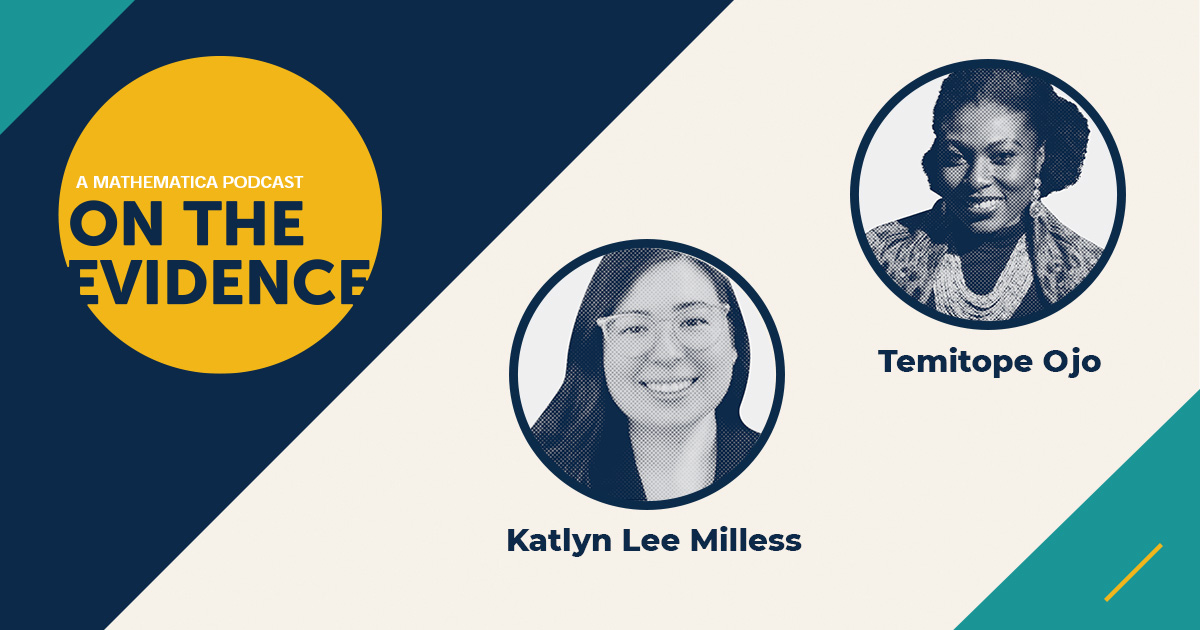 Podcast
A Conversation with Mathematica's 2021 Summer Fellows
On this episode of On the Evidence, Mathematica's 2021 summer fellows, Temitope Ojo and Katlyn Lee Milless, discuss their doctoral research on implementation science in health care and equity in higher education.
Learn more
Solutions
Progress is best made together.
Partner with us at the intersection of data science, social science, and technology to progress from inquiry to insight to impact. Our evidence-informed solutions empower you to see clearly and act quickly.
See Clearly. Act Quickly.
We can help you shine a spotlight through the dark. Get in touch to learn more about how Mathematica could help advance your mission.
Explore Partnership