Education can help people involved with the justice system acquire the necessary skills to be responsible, independent members of society. We study programs that help people earn a high school credential, improve their literacy levels, and build skills to enter the labor market.
Evidence & Insights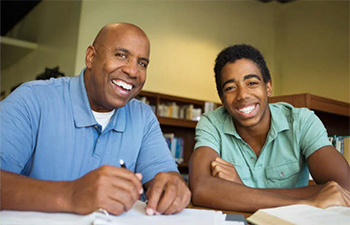 Project
National Longitudinal Transition Study 2012
This study gathered information on students with and without disabilities, including those needing special education services, those with a condition that qualifies for accommodations under Section 504 of the Vocational Rehabilitation Act of 1973, and others with no identified disability.
Learn more
Solutions
Progress is best made together.
Partner with us at the intersection of data science, social science, and technology to progress from inquiry to insight to impact. Our evidence-informed solutions empower you to see clearly and act quickly.