Education can help people involved with the justice system acquire the necessary skills to be responsible, independent members of society. We study programs that help people earn a high school credential, improve their literacy levels, and build skills to enter the labor market.
Evidence & Insights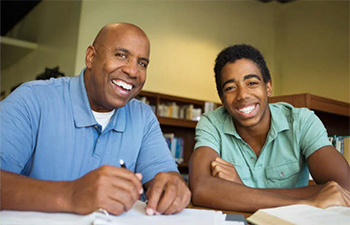 Project
National Longitudinal Transition Study 2012
This study gathered information on students with and without disabilities, including those needing special education services, those with a condition that qualifies for accommodations under Section 504 of the Vocational Rehabilitation Act of 1973, and others with no identified disability.
Learn more
Services & Products
Progress is best made together.
We believe in close partnership - whether you're a small non-profit or a federal government agency, we stick with you to help you see clearly and act quickly.