Human Services Disability Topics
Employment and Training
Mathematica's policy research on transition-age youth and working-age adults with disabilities focuses on employment issues, which are intertwined with health care, accommodations, parenting, decisions to seek public income support, and other issues. Our work in this area includes studies of state vocational rehabilitation services, the Ticket to Work program, and other Social Security Administration initiatives designed to promote employment, as well as studies of customized and supported employment models.
Evidence & Insights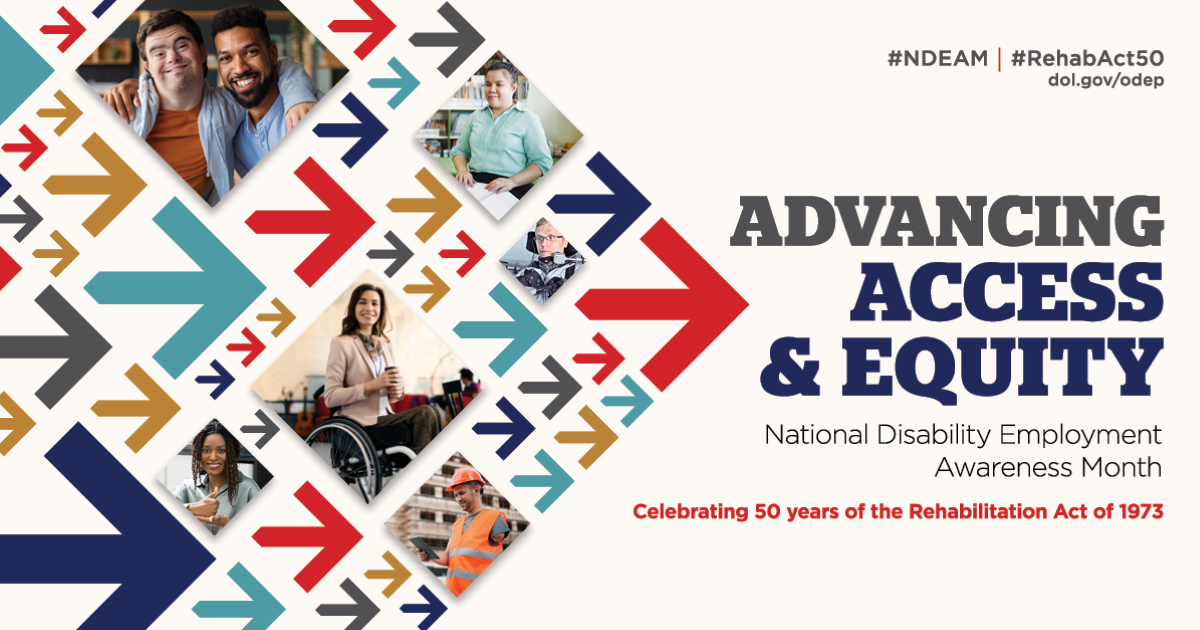 News
Celebrating National Disability Employment Awareness Month with Evidence to Advance Access and Equity
Mathematica is proud to partner with federal and state agencies and nonprofit organizations to generate new evidence on programs and policies that can dismantle barriers to employment and advance access and equity for people with disabilities.
Learn more
Solutions
Progress is best made together.
Partner with us at the intersection of data science, social science, and technology to progress from inquiry to insight to impact. Our evidence-informed solutions empower you to see clearly and act quickly.
Partners In Progress
Stay Updated on Disability Related News
Sign up for the Disability News Alert and other personalized insights. Receive biweekly updates on the latest news, research, and events collected by our Center for Studying Disability Policy. View a recent issue here.
Sign Up