Progress Together: Becoming Data Driven
The promise of using data to make more informed decisions seems simple. Consumers make data-driven decisions every day when buying household goods, booking hotels, or choosing where to eat. Businesses use data every day to determine the ads we see, the best location for expansion, or the cost of their services. But using data to drive decisions about social programs continues to remain out of reach for many policymakers and program administrators at all levels.
The stakes are high. The data are messy. The systems are old. But the pressure is on. Civil servants and community organizations are being asked to do more with less and, often, just keeping things running is hard enough. Many conversations about the promise of using data to drive decisions lead with new steps, new requirements, new staff, and new expectations that are simply out of reach for too many.
Join Mathematica for this series of in-person and online conversations as we bring together leaders from a variety of sectors to discuss the challenges of becoming data driven and offer action-oriented, accessible advice on how organizations can take their first steps, or their next steps, to progress together.
Forum - Becoming Data Driven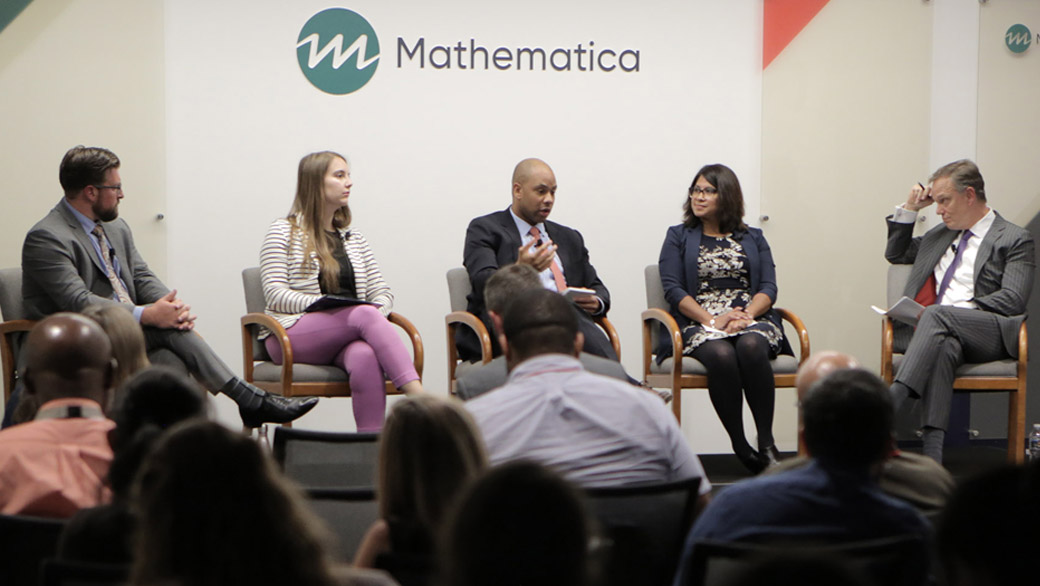 Becoming Data Driven
A Mathematica Forum
Becoming Data Driven featuring:
Christina Becker, health policy and program associate, American Public Human Services Association
Paul Decker, president and CEO, Mathematica
Connor Norwood, chief data officer, Indiana Family and Social Services Administration
Veronica Olazabal, director of measurement, evaluation & organizational performance, The Rockefeller Foundation
Clarence Wardell, director of city solutions, Results for America
Podcast - Siloed, Incomplete, and Neglected
The Trouble with State Administrative Data and What to Do About It
Beth Weigensberg, a senior researcher at Mathematica, coauthored an article describing some of the findings from the needs assessment, which recently won an award from Public Administration Review, a peer-reviewed academic journal about government. In this episode of On the Evidence, Weigensberg talks about the article, changes in the field since she and her coauthors conducted their research, and new ways state agencies might approach handling and using administrative data. Listen to the full podcast or read edited excerpts of the interview.
Mini-hackathon - Visualizing Data
October 1, 2019
3:00 PM – 5:00 PM
Seeing Is Believing: Visualizing Data to Support Evidence-Based Policymaking and Program Implementation in Health and Social Service Agencies
As part of Data Week DC, Mathematica held a mini-hackathon, where we shined a light on how data visualization techniques can help service providers, program administrators, policymakers and the public unearth new insights to make evidence-based decisions.
Read more about this event, held in our Washington, DC office.
At Mathematica, we work with our partners from inquiry to insight, shining a light on the ways data and evidence can serve to make a difference in people's lives. We understand the complexities of government data systems and the particular privacy requirements of working within the public sector. But we also know that the biggest hurdle to becoming data driven is getting started. No matter where you are on your journey, we've been there before and can offer the insights and expertise to get you moving.